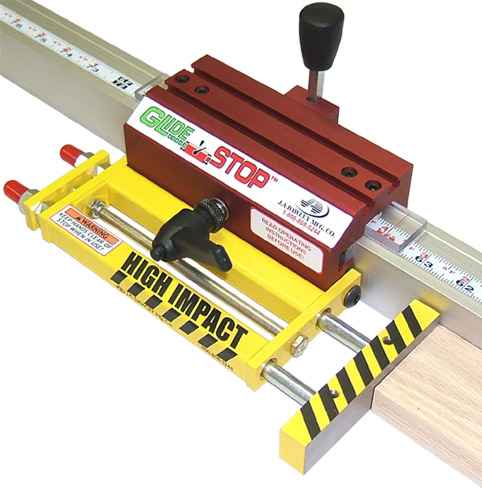 The High Impact accessory for the GlideStop, takes the shock that other stops just can't handle. Our heavy duty design features dual springs, heavy steel construction, a 30 lb. preload, and bronze bushings for long life. This item is serviceable as well, it can be dismantled, cleaned, and reassembled with ease, using standard tools.
This is a must have if your shop demands accuracy and handles materials of considerable mass. At IWF 2006, one of our High Impact GlideStop's withstood over 47,000 impacts with no registered movement.
Click here to see a video of this product.
Part No: GS119