Free Standing Mitersaw Tables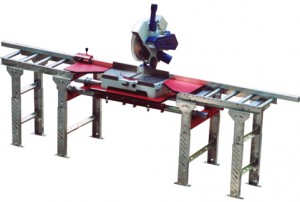 Our Mitersaw Table is a rigid and heavy duty unit that is great for any shop. This table is completely adjustable and will adapt to nearly any size saw. A Four-Point leveling system gives your saw a perfect alignment to the fence and workpiece. The Glidestop comes standard equipment on all mitersaw table models.
Bench Mount Mitersaw Tables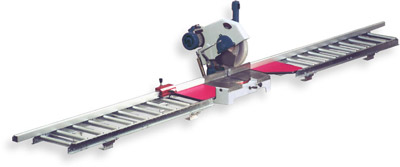 Our bench mount mitersaw tables give you many of the same features as the free standing model but in a convenient bench top model
Roller Extension Tables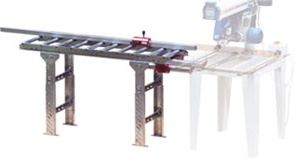 This sturdy line of roller extension tables will adjust to fit the height of your machinery. Then our exclusive Universal Connector Kit makes mounting a breeze. A number of table widths are available and they come in four standard lengths. All tables come standard with our GS2 Fence.
To see a video for these products, click here.